As a seasoned mountain biker who has conquered countless trails and stage races across South Africa, I understand the worry of keeping up during a mountain bike stage race. Sometimes, the physical strain can outweigh the exhilaration. But what if I told you that you could still get your MTB stage race fix without pushing your physical limits to the edge? Let me introduce you to the fantastic world of E-MTB stage racing, and more specifically, the Rubicon Great Zuurberg Trek-E.

Why Enter an E-MTB Stage Race or Tour?
The emergence of e-bikes has revolutionised the world of mountain biking, particularly for those who might worry about their ability to keep up during a gruelling mountain bike stage race. E-bikes offer the perfect blend of physical exertion and assisted cycling, allowing you to navigate tough terrains without overextending yourself.
With an e-bike, you can experience the adrenaline-pumping adventure of a mountain bike stage race, but with a little less physical strain. The Rubicon Great Zuurberg Trek-E is the perfect platform for this, offering a chance to experience the thrilling world of mountain biking stage races in South Africa, with a dash of electric assistance.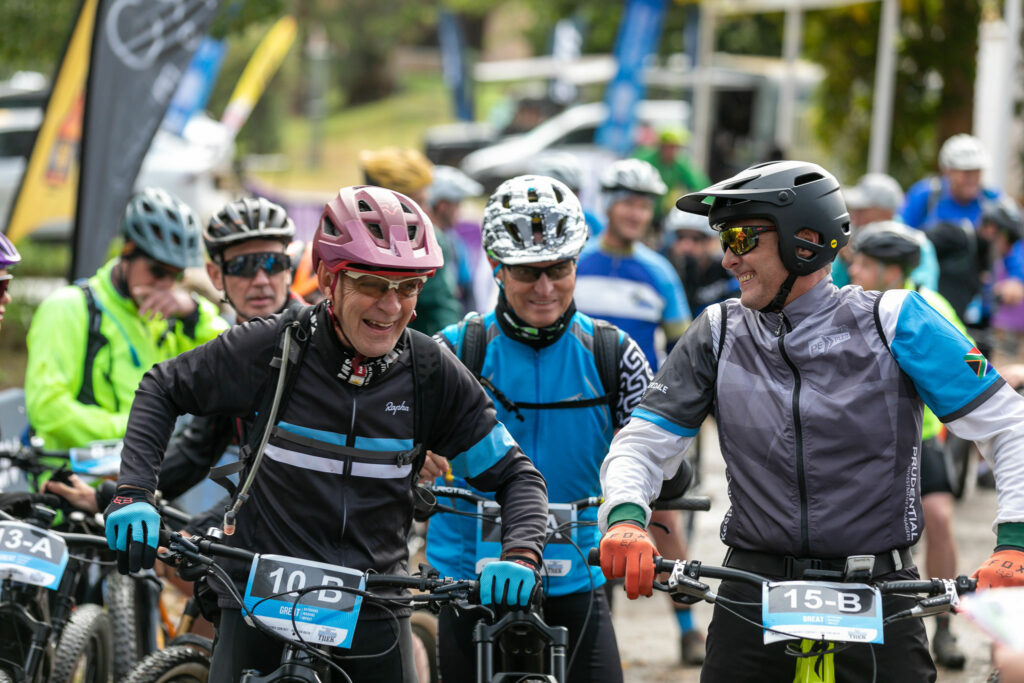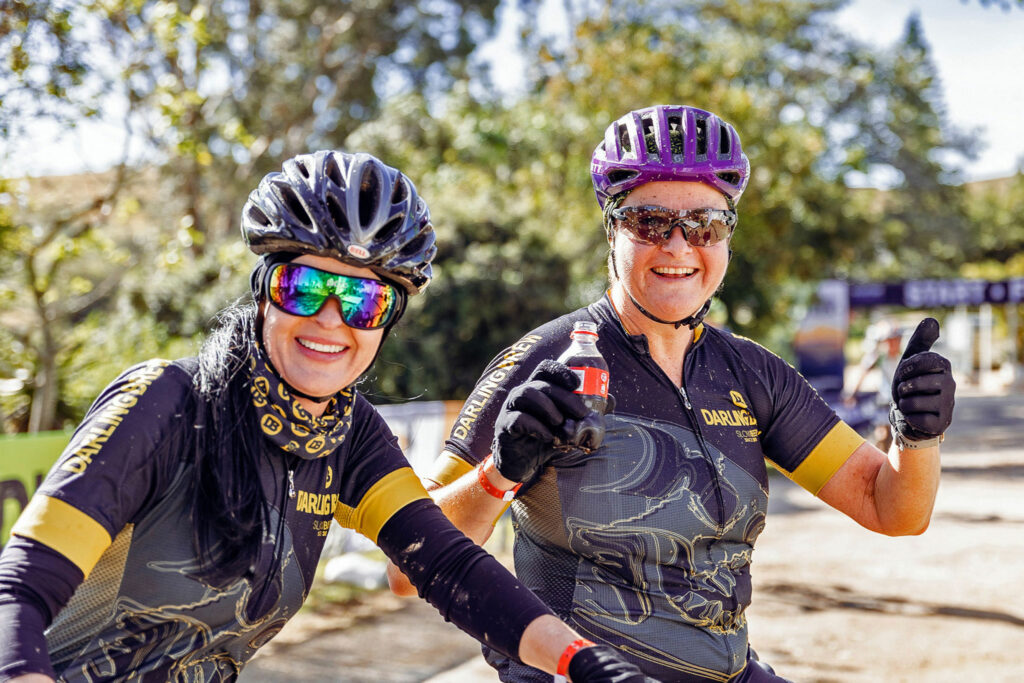 The Joys of The Rubicon Great Zuurberg Trek-E
The Rubicon Great Zuurberg Trek-E is not just another mountain bike stage race. It's an adventure crafted for mountain bike enthusiasts, allowing you to savour the joys of riding without the strenuous physical exertion typically associated with traditional mountain bike stage races.
This three-day E-MTB tour is less about pushing your physical limits and more about savouring the joy of riding, the thrill of exploration, and the camaraderie among like-minded, newfound friends. It's an adventure-filled tour that places greater emphasis on enjoyment and shared love for mountain biking.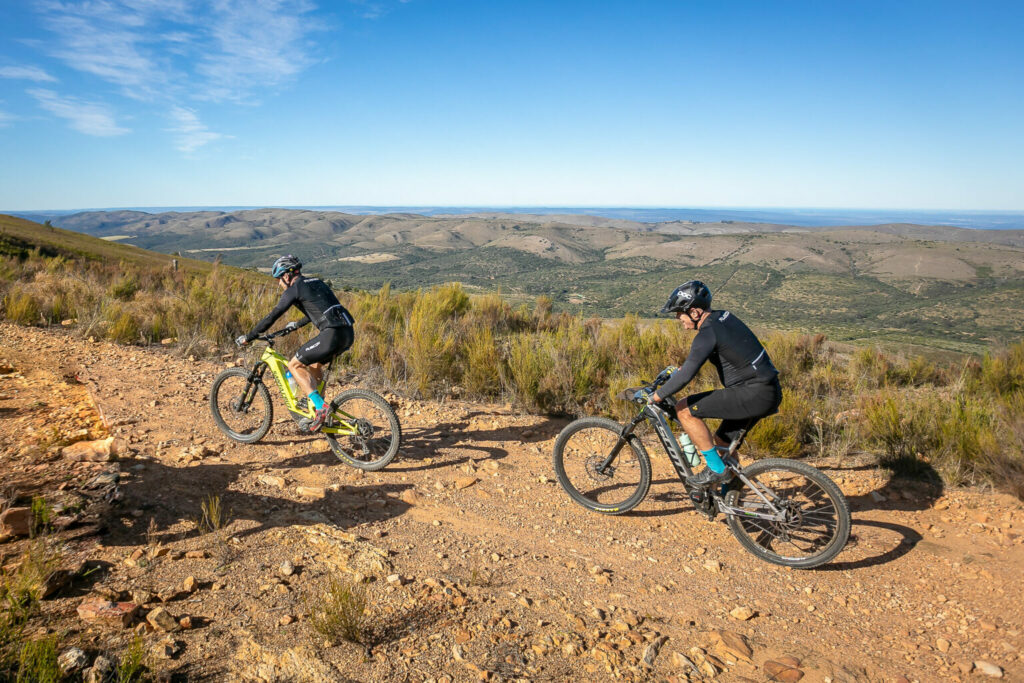 Five Benefits of Using an E-Bike on an E-MTB Tour
Pacing and Endurance: E-bikes allow for consistent pacing and enhanced endurance, ensuring you can ride longer without exhausting yourself.
Assisted Climbing: Tackling steep climbs is easier thanks to the electric assist, making those uphill trails less daunting.
Accessibility: Regardless of your fitness level, e-bikes offer everyone the chance to participate in MTB stage races, ensuring inclusivity.
Greater Ground Coverage: With an e-bike, you can cover more ground and explore a wider variety of trails within a shorter time.
Less Physical Strain: E-bikes reduce the physical strain typically associated with traditional MTB stage racing, ensuring you can enjoy the ride without the worry of keeping up.
Why Enter The Rubicon Great Zuurberg Trek-E?
Firstly, the variety of routes and trails offered during the GZT-E is truly unparalleled. The diverse landscape of the Addo region ensures an exhilarating riding experience as you navigate through the trails, enjoying the perfect blend of challenge and scenic beauty.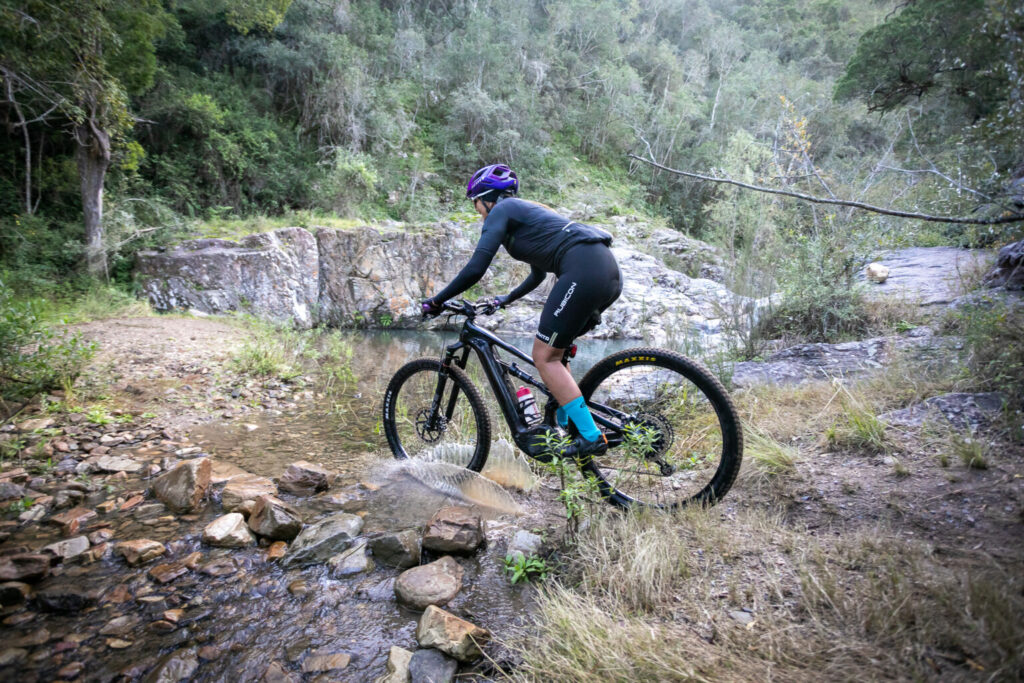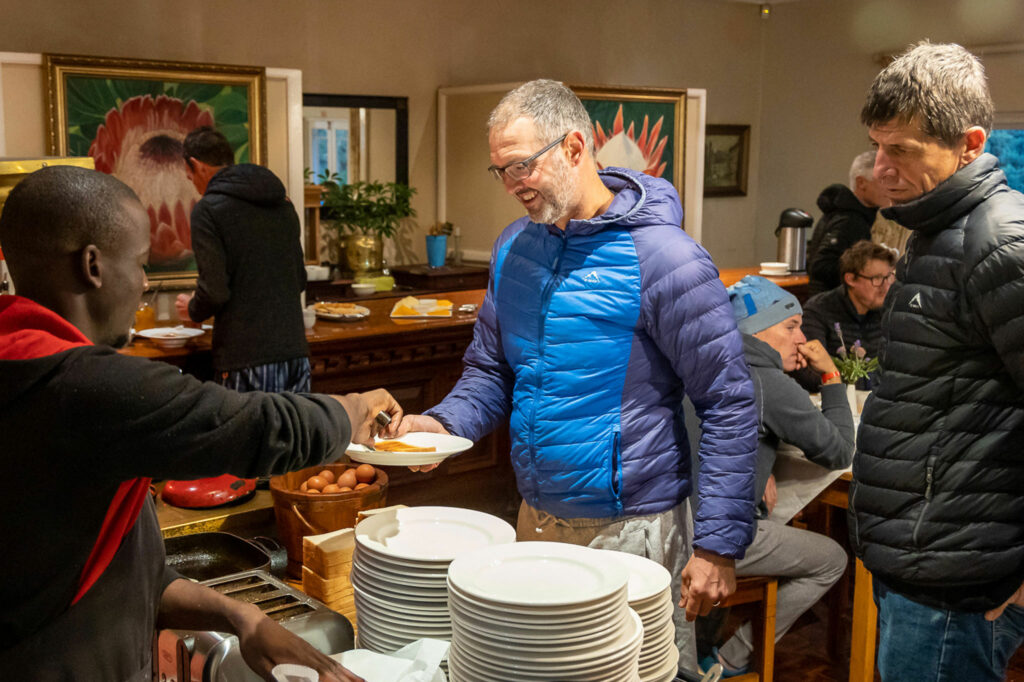 The stunning scenery and nature are unmatched, with the race taking place in the heart of Addo. From the breathtaking vistas of the Zuurberg Mountains to the untouched wilderness of Addo Elephant National Park, you are in for an immersive and unique connection with nature.
Hospitality at the race village is exceptional. Your needs are catered to from start to finish, with all-inclusive food and drinks that capture the flavours of South Africa. The Rubicon PowerRig charging station is available for all your e-bike charging needs, ensuring your ride is never cut short. The race village atmosphere is vibrant, welcoming, and filled with camaraderie.
"The Rubicon PowerRig is a mobile, fully off grid e-bike charging station. It's powered by Tesla Powerwall and can charge 5 bikes at a time, and up to 30 on a full charge. This purely solar-powered charging station makes easy work of keeping our riders powered up!" – Greg Blandford, Director – Energy and E-Mobility at Rubicon South Africa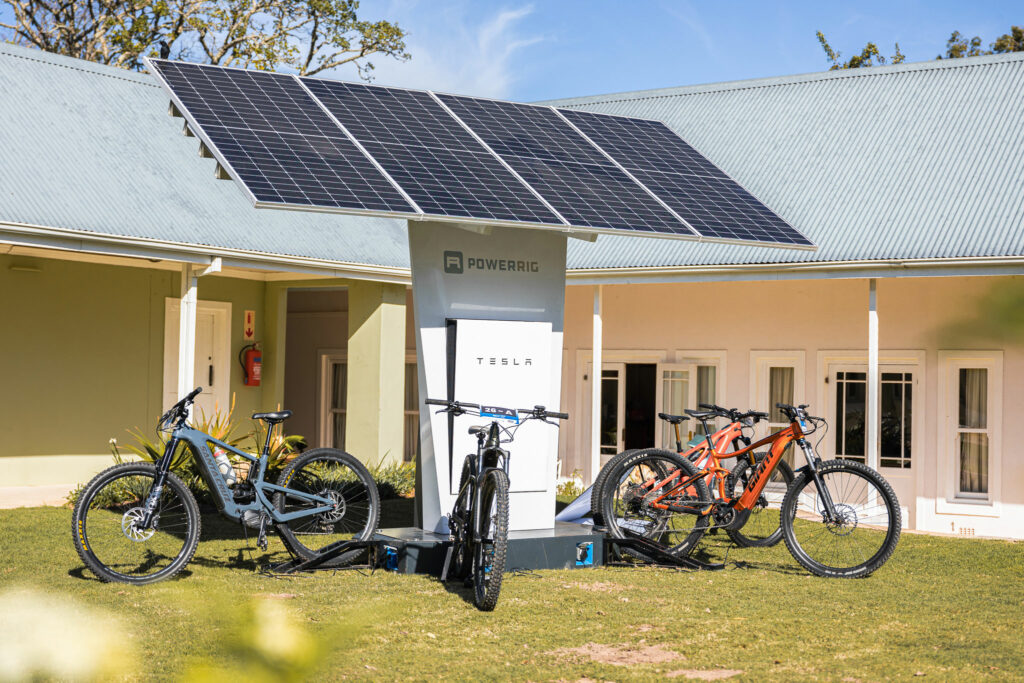 Here's what past riders have to say:
Rubicon Amplifies Commitment with Expanded Sponsorship of The Great Zuurberg Trek Events
Rubicon, a long-standing supporter of this prestigious e-mountain bike event, has amplified its commitment by announcing its title sponsorship for not just one, but both the MTB Stage Race and the E-MTB Tour.
The 2024 edition of the event, scheduled for 24-26 May, will see a fusion of both events. This integration is a result of feedback from the E-MTB community and the organising committee's dedication to delivering a top-tier riding experience. The aim is to provide riders with the best of both worlds, ensuring that whether one is on a traditional mountain bike or an electric one, the adventure remains unparalleled.
"We're over the moon to elevate our sponsorship to encapsulate both these events. The decision to bring the MTB and E-MTB communities together in a single, unifying event weekend truly resonates with our brand values of community, adventure, and innovation," remarked Kelly, Head of Marketing at Rubicon.
This merger will allow MTB and E-MTB enthusiasts to traverse the scenic trails of Addo together albeit at different times. Moreover, it fosters a more unified race village atmosphere, where riders can share tales from the trail, bask in mutual achievements, and revel in the post-race festivities.
"The vision has always been about crafting unforgettable experiences for our riders," commented Trevor Hayter – Great Zuurberg Trek, Owner. "With Rubicon's amplified support and the union of the two races, we're set to elevate the Great Zuurberg Trek to new heights."
In Closing
The Rubicon Great Zuurberg Trek-E offers a unique E-MTB stage race experience. It's about pushing boundaries without overstepping, challenging yourself without overdoing, and experiencing the thrill of mountain biking with an added level of comfort and accessibility. It's about enjoying the journey as much as the destination. So why not give it a go and see for yourself why e-bikes are making waves in the South African MTB stage race scene?