A premier 3-day mountain bike tour in the Great Zuurberg, surrounded by the Addo National Park offers a unique opportunity to experience the stunning natural beauty of South Africa's Eastern Cape region. Riders will navigate through a diverse landscape, from open grasslands to dense forests, all while enjoying panoramic views of the regions breath taking landscapes.
The tour starts and finishes each day at the Zuurberg Mountain Village, with the race village serving as a central hub for riders to socialise, relax and refuel. With top-notch amenities, the race village offers a variety of delicious food options, open bars and entertainment to create a festive atmosphere for riders.
A range of accommodation options are available from the 4-star hotel to luxurious tents. Riders can look forward to an exhilarating and enjoyable ride while enjoying the unique wildlife and natural surroundings that make the Great Zuurberg and the Addo Region one of South Africa's top attractions
The Rubicon Great Zuurberg Trek-E sets itself apart from your traditional mountain bike stage race. It differentiates itself by offering a superior, all-inclusive experience with carefully crafted routes that delivers a unique adventure for every level of E-MTB Rider. The tour appeals to the discerning mountain bike rider, looking for an extraordinary, exclusive, enjoyable, dedicated E-MTB experience, that captivates the senses, and creates lifelong memories.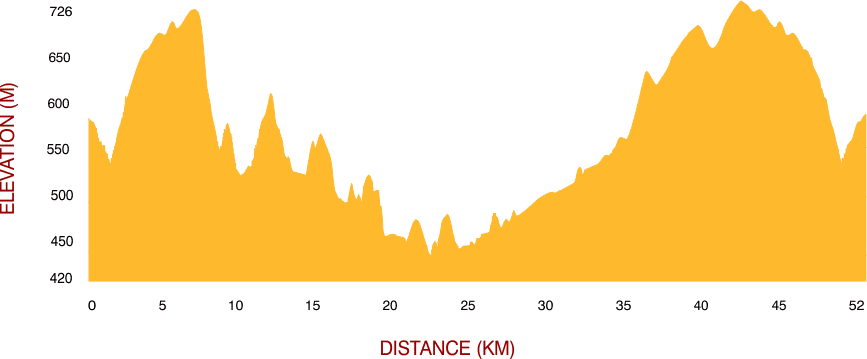 Distance: 52km
Ascent: 1050m
Start Time: 08:00
WP 1: 20km
WP 2: 35km
Highlights

Distance: 58km
Ascent: 1200m
Start Time: 08:00
WP 1: 20km
WP 2: 35km
Highlights

Seven Dwarfs Drop
Otters Valley
Monti's Hill
Citrus Valley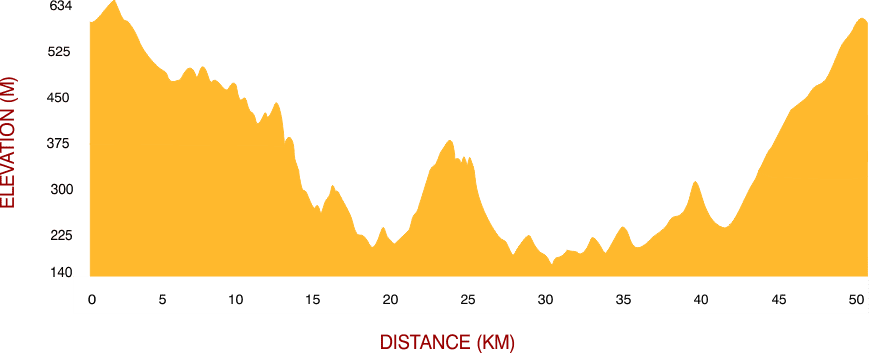 Distance: 50km
Ascent: 1200m
Start Time: 08:00
WP 1: 18km
WP 2: 33m
WP 3: 40km
Highlights

Zorr's Rollercoaster
The Gorge
Corkscrew
Rabbit Hole
Trevor's Surprise
"There's a farmer in the Umkomaas Valley that must watch his back. There are sublime routes here. The trails are fantastic and the organisation is brilliant. The GZT delivered today, it's like a day in the old Epic."
"I'll definitely come back, one of the best 3 days I've done."
"It is an amazing mountain bike mecca, a hidden gem, it really is. If you are a mountain biker, you got to make your way down to the Zuurberg mountains."
"It was an incredible day with amazing single track in the beginning and the rest of the route really nice, but it's challenging its not an easy race."
"It was absolutely incredible, lots of single track which was smooth and so much fun, lots of ups and downs, long downs so you can really enjoy it. Everyday was a lot of fun, but really challenging as well."
"The riding was spectacular, the single track down into the valley was one on the most beautiful places we've ever ridden and the pass coming back is testing but all together a pretty tough day, but a beautiful day."
Fully Catered Water Points

Subsidised Bike Transport
GOLD
Luxury Tent at Hotel
(Bed, Mattress, Linen Supplied)

Fully Catered Water Points

Subsidised Bike Transport
SILVER
Tent at Hayterdale Trails
(Bed, Mattress, No Linen Supplied)

Fully Catered Water Points

Subsidised Bike Transport
Fully Catered Water Points

Subsidised Bike Transport